Articles
Sept. 5, 2014
Tom Otterness, Who Once Shot A Dog For Art, Mocked With New Guerilla Subway Sculpture
Gothamist
In 1977, when he was 25-years-old, artist Tom Otterness adopted a shelter ... "The piece was not really about calling Otterness out for the Shot Dog video. It's about calling him out for not including himself in Life Underground. Life Underground seems ...
May 11, 2011
Tom Otterness, dog killer: Cute sculptures disguise artist's cruel past
New York Daily News
Last month, Community Board 1 approved a $750,000 installation by Tom Otterness for a public library in lower ... For example, at the 14th St. station, the little figures of "Life Underground" (2004) really make up a diorama of class struggle.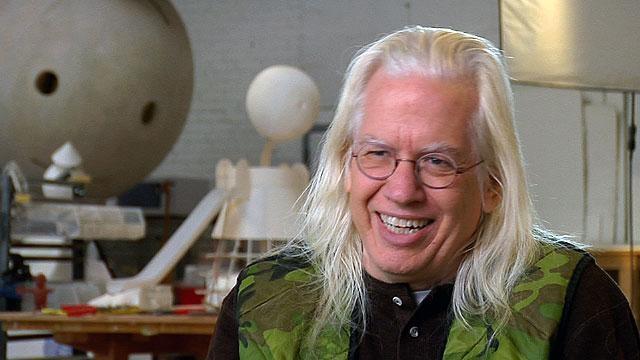 March 16, 2012
Curator's Choice: "Life Underground" with Tom Otterness
PBS
Use one of the services below to sign in to PBS: You've just tried to add this video to your Watchlist so you can watch it later. But first, we need you to sign in to PBS using one of the services below. You'll be able to manage videos in your Watchlist ...
Oct. 4, 2011
The Dog-Killing Woes of Tom Otterness
Observer
In 1977, not so long after moving to New York from Wichita, Tom Otterness shot his dog ... it was really inexcusable to take a life in service of that." A foot-tall bronze statue of a dog, done in Mr. Otterness' comic, through-a-glass-darkly style ...
April 27, 2018
Six Times Journalists on the Paper's History of Covering AIDS and Gay Issues
The New York Times
This was when the Indiana teenager Ryan White was dying, basketball star Magic Johnson announced he'd contracted H.I.V., Tom Hanks won the Oscar for playing ... and their desire to have an openly queer life. The Times spent much of the 1980s figuring ...
Aug. 4, 2016
The Best Subway Stations In NYC
Gothamist
181st Street—A If you don't mind going a little deeper underground than usual (though not as deep ... A/C/E/, LM Is this station's placement on the list entirely due to its Tom Otterness sculptures? For the most part, yeah, but what can I say, whatever ...